More Victorian Products!
Browse by Department:




Handmade Victorian Style Christmas Tree Ornaments

by


Jeanne Barnett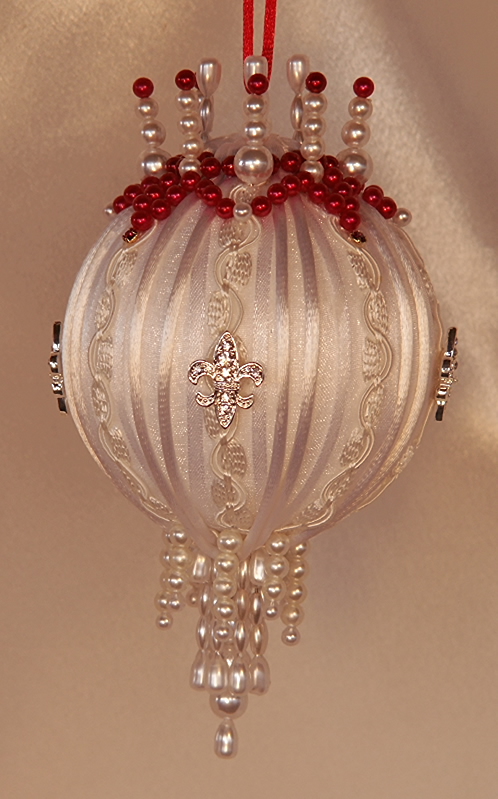 "Angelina Jolie 2012"
$39.95
"Angelina Jolie 2012" Perhaps one of the most iconic gowns worn on the Red Carpet in 2012 was the all white with splash of red gown worn by Angelina Jolie. This ornament is pure white, a silky verticle texture created by layering three different pure white trims resulting in 20 unique panels. the top and bottom are also created with pure white pearls and teardrop pins, with a red pearlised accent at the top only. The perfect accent is achieved with a Rhinestone Button in the classic Fleur De Lis design. This ornament is so unique, every tree will look more beautiful with Angelina on it! ORNAMENT IS CREATED ON A 3" BASE WITH THE OVERALL SIZE APP. 3.5" IN DIAMETER AND 4.5 INCHES FROM THE TOP TO THE BOTTOM.