Quick Links:




"Every Christmas Your Guests will remember your Beautiful Wedding as if it were yesterday!"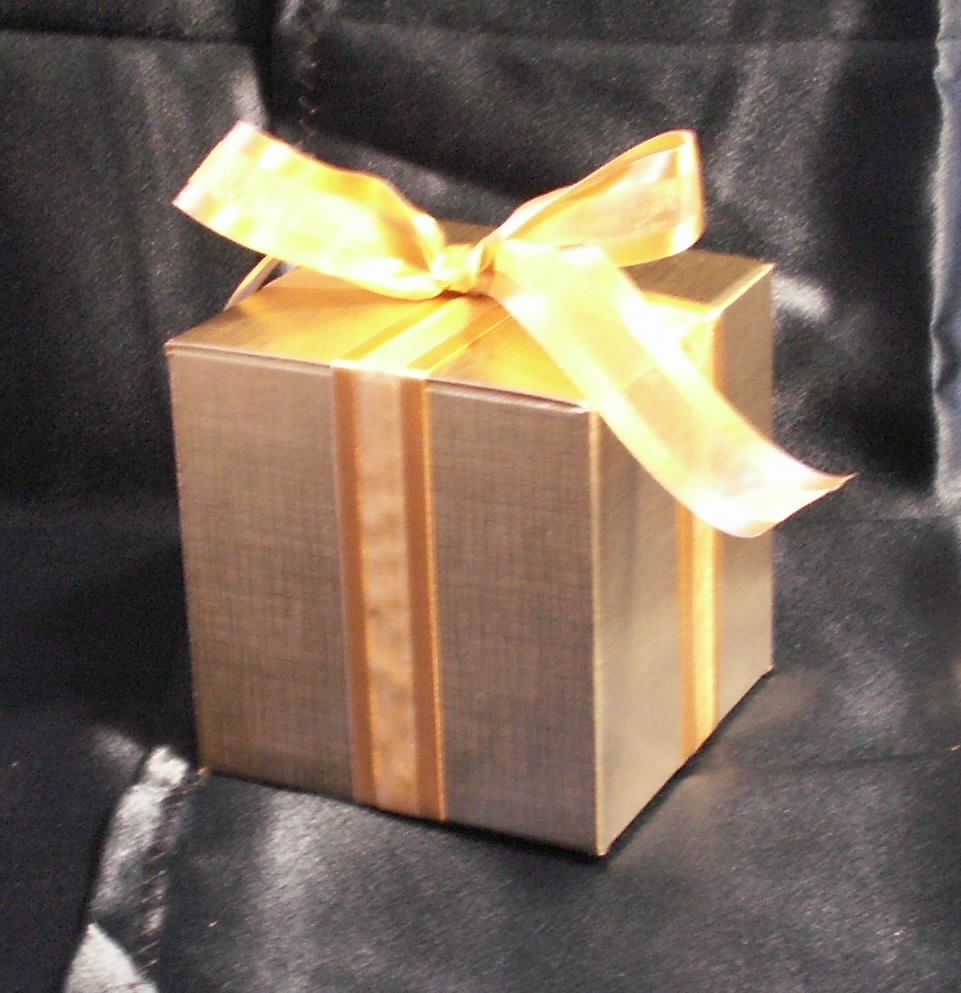 "I cannot think of a more perfect presentation on the reception tables than this beautifully gift-boxed Wedding Favor -- not to mention the gorgeous ornament that is inside! Just perfect!"

....Charlene - Florida Wedding Planner

It's time to order the favors for your 2013 Christmas Wedding! Click on the below images for descriptions and ordering
at the wedding favor discounted price*
(favors are ordered in multiples of 50 - prices represent a discount of 35% off our regular retail)
Order a Sample
Some of our most popular: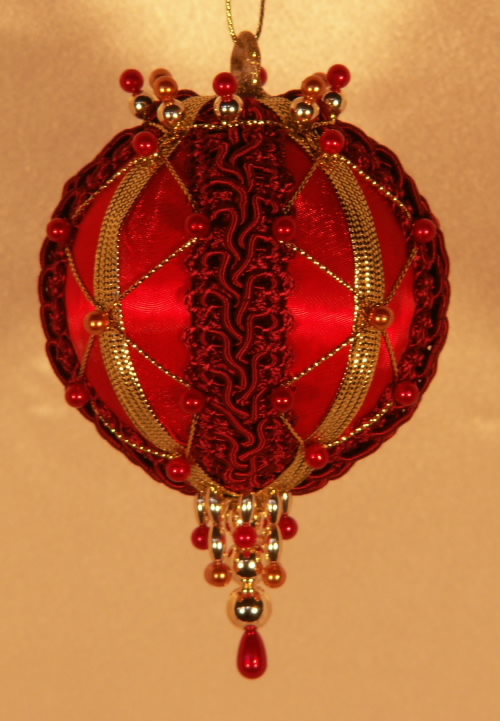 "Brandy" ~ Delicious Cranberry base and a lush, richly textured Burgundy brocade come together beautifully in this gorgeous ornament!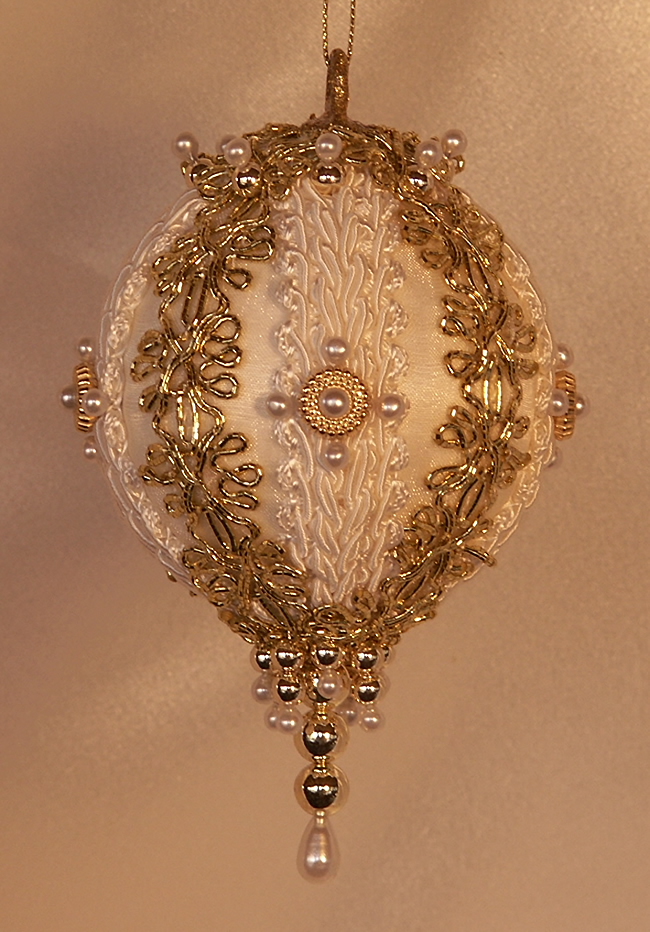 "Gloria" ~ Soft Ivory and Glittering Gold compliments any wedding color theme!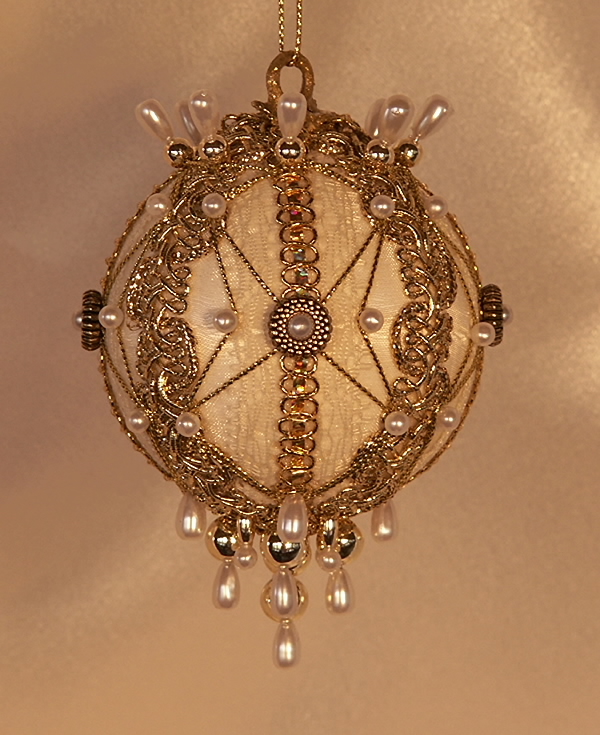 "Daniela" ~ Gorgeous glittering gold trims with a whimsical 'butterfly' design, available in several base colors - click image and choose from menu on main product page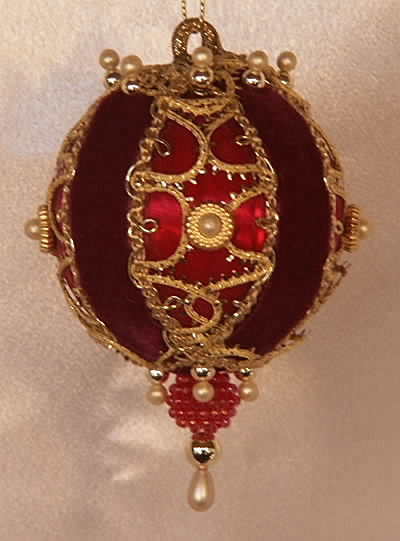 "Gilda"~ A deep Burgundy on burgundy with delicate gold loop brocade, really lush panels of real burgundy velvet, and ivory gold pearls create this beautiful ornament wedding favor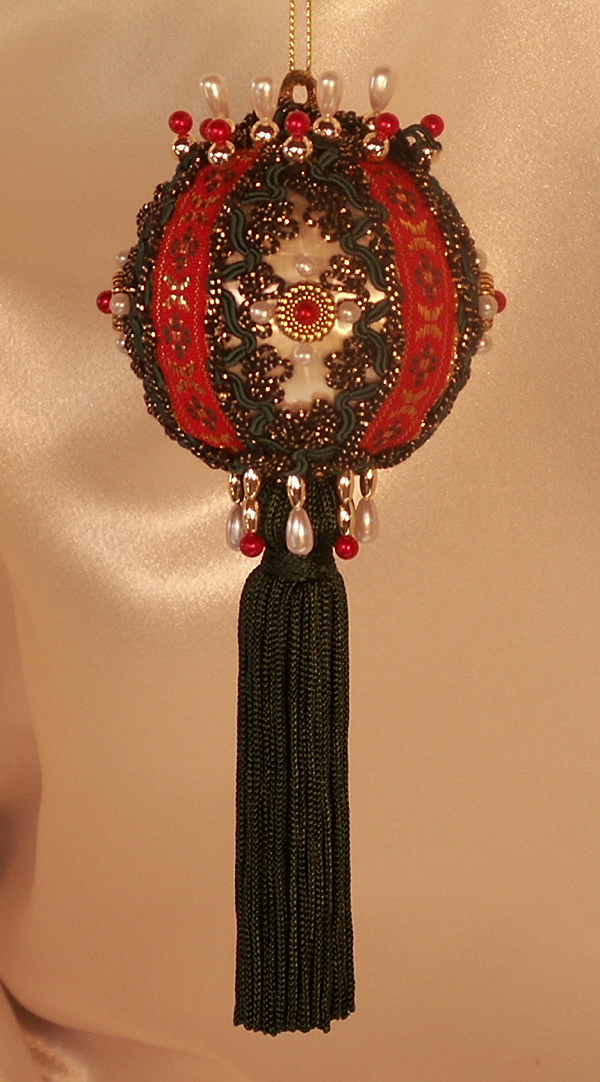 "Winter" ~ Christmas Red and Hunter Green come together on this gorgeous ornament finished perfectly with a lush hunter green tassel.

View some examples of how they look with the gift boxes! Click on any of the the above 5 images where you can preview all ornament details and place your order entirely online at the wedding favor discounted price*

YOU ARE NOT RESTRICTED TO ORDERING FROM THE 5 EXAMPLES LISTED ABOVE. These are just some of the more popular designs that have been chosen by our brides in the past. In fact, any ornament in our entire line is available to you for use as a wedding favor! Including customization of our existing designs - all at 35% off regular retail! Don't see your colors? We can probably customize an ornament to match your exact colors, we've done it many times before.

The above examples also give you an idea of how the pricing will work out. The batch prices already reflect the full 35% discount. We like to prepare the wedding favor orders in quantities of 50, so the easy ordering pages are set up that way, but you can order less than 50 and there are still discounts available, just send an e-mail or call us (276-728-2778) and we can discuss your individual preferences and needs.

DELIVERY TIMEFRAME: Orders typically take 3-4 weeks to deliver. Ordering early in the year, of course, is better for us and for you! There are more guarantees of supplies in stock to make your special ornaments, and less chance of the regular Christmas Season orders being too overwhelming for us to even be able to accept a last minute wedding favor order.

HOW TO ORDER: If you want one of the 5 listed above, Just click on one of the images and you'll get right to an ordering page. Choose the ribbon color from the drop down, then send us an e-mail that tells us what text you want on your personalized tag. You can mix up the designs for your order, for example, 50 "Brandy", 50 "Gloria" 50 "Daniela"

If you want a different ornament than one of the ones listed above, you can still place an order entirely online using any of the regular ornament ordering pages - then send an e-mail that states "I just placed a wedding favor order, please let me know what my discount is! Invoice number ___" And a representative will get back to you with your discounted price of 35% off, for your approval, BEFORE any money is charged to your account. You can just simply call 276-728-2778 and place your order entirely over the phone too!

PLEASE NOTE THAT WE HAVE MANY MANY CHOICES THAT REGULARLY RETAIL FOR $14.95. When the 35% discount is applied, your price per each favor -- which includes the complete packaging materials: gift box, tissue paper, ribbon and tag -- usually comes out to less than $10.00 each!

This is a Keepsake, Heirloom Quality wedding favor that will literally last a lifetime - Unbreakable, Unique, and Handmade in the USA! Let your cherished guests know how much you appreciate them by giving them the very best - A Wedding Favor by Orna Mentz!

FAQ's

| | | | | |
| --- | --- | --- | --- | --- |
| *Price Includes the gift box and all of the package materials in your shipment | *Delivery takes app. 3 to 4 weeks from the date of your order so don't delay! | *The ribbons and tissue paper will be cut to size | *the tags will have a little heart shaped hole :) | *All you have to do is get together with your Bridesmaids and put them together! |
OR
You can have the box and ribbon assembly done for you by
ordering here @ $1.00 per favor
Favors will then arrive already in the box, with the ribbon tied, ready to place upon your Reception tables!

How to Order? --It is now easier than ever! You can first
Order a Sample -- OR -- If you are ready to order right now . . .

1. Choose from the ornaments above ~ they have been
specially priced for Wedding Favor orders with huge savings over our regular retail ~ and you can choose several designs within the same order (i.e. 50 each of 3 different designs for a wedding with 150 guests)

2. Choose the box and ribbon colors that will appear as
"choices" menus right on the ordering page ~ all package materials are free!

3. Send an e-mail that lets us know what information you want on the tag: Just say - "I've just placed an order for wedding favors Invoice #____ and here is what I want on the tag . . .
*The Names of the Bride and Groom, in the way you want them to appear;
*The Date of the Wedding; and
*Any short message or greeting that you might want to include!

*You can also e-mail and call and do the entire order over the phone! 276-728-2778 - All questions, special requests, or concerns are welcomed!

Customizations of the ornaments are possible, alternate quantities are possible, special requests for the presentation - also possible. Just ask! by phone or e-mail. It's your wedding and we want it to be the way you want it to be:)

That's it! Questions? Please feel free to ask -- we are here all the time to assist you
in putting together your best Christmas Wedding Favor package ever! Customizations
are also possible - just ask! By telephone 276-728-2778 or e-mail